project leader

Doc H

location

(Detroit Shoreway and Clark Fulton)

latest update rss
the project

Dee Jay Doc, founder of Refresh Collective and 60 youth on the West Side of Cleveland are ready to make music that will uplift the neighborhoods of Detroit Shoreway and Clark Fulton. Dee Jay Doc and has been innovating a unique style of cultivating youth voice in at-risk neighborhoods for 10 years. Our growing team of qualified hip-hop artists are passionate mentors who care for and nurture each child through start-to-finish music-making projects designed to cultivate youth voice, build strong relationships and grow young leaders.
We guide students through a songwriting process whereby they were able to name their pain and claim their tomorrow. This matters because we all need help processing our trauma and then activating our potential. Your donation will help us harness the power of music and fashion to equip youth and uplift neighborhoods in 2020. Thank you for your donation and your support.
Two Neighborhood Studios
Each of these two neighborhood recording studios will offer after-school programs, our signature summer camp and mastery level internships. We help youth and young adults write songs that address social justice, personal leadership, and healthy living. 
Summer Hip-hop Camp
At Fresh Camp, our signature summer hip-hop camp for youth ages 9-18, youth grow in confidence and character as they reflect on their lives and surroundings. They learn beat-making, lyric writing, recording arts and performance. Original songs become theme music for our neighborhood and redefine our understanding of our community and our role in it. We are leaders who have a voice and can make a difference. You can hear songs from last year's camp here.
Music Production + Studio Internships
Young adults develop transferable employment and leadership skills while planning, producing, and promoting our collaborative work. We find that youth stick with our program for 4-6 years. Some go on to attend Tri-C's recording arts college and have even started their own studios. These internships teach students all aspects of digital audio composition, recording arts and performance. They develop increased focus, work ethic, teamwork and civic engagement.
the steps
Feb 1st: Post job description for Artist Mentor position and start the interview process
March 1st: Purchase final studio equipment and set-up studios
April:  Recruit for Fresh Camp (our 3-week summer hip-hop camp)
May 1st: Hire our Artist Mentor 
May: Run training for artist team
June: Run Fresh Camp and community concerts
September: Start after-school programs and year-round internships.
why we're doing it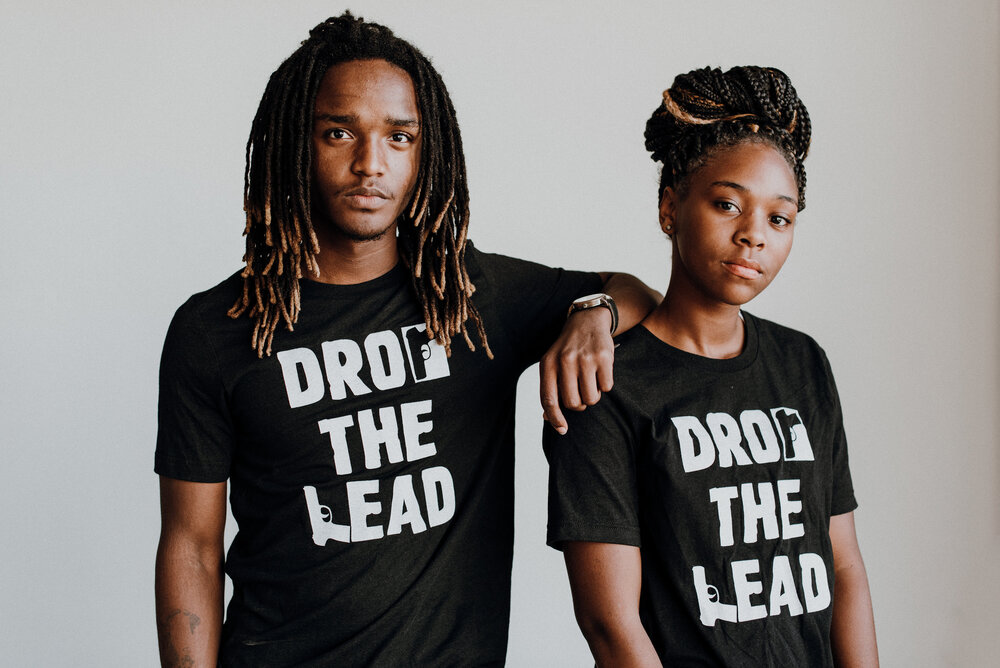 Why a neighborhood studio? Transportation confines youth in many inner-city neighborhoods to only walkable options. Neighborhood studios make our programs accessible and also allow students in the same neighborhood to connect hearts and share hope. Our passion is to raise up young leaders who redefine their neighborhoods and make a difference together. This is placemaking.
Our partner, Corner 65 at the Nehemiah Mission serves 60 African Refugees recently placed in Cleveland over the last 4 years from a variety of countries in Africa but mostly Congo and Uganda. Many of the children came here with other families of with just one parent due to losing many family members due to war and violence in their home countries. Music is a huge connection to their culture. We have already done a few workshops with the students and they LOVE making hip-hop music and are very excited to learn more. It will be very impactful for them to express their stories and gain confidence gaining a greater sense of belonging in a culture they don't feel connected to yet. 
"Research has shown time and again that telling stories about your life contributes to health and well-being in all kinds of people, and specifically people who have had traumatic and stressful lives." - Andrew Schlegelmilch, Ph.D., Clinical Psychologist⁠
Inner-city youth experience a disproportionate rate of poverty, homelessness, violence, and abuse. Refresh Collective is uniquely qualified and has proven capabilities to build intentional relationships, create safe spaces, deliver arts programming and provide workforce skill development from caring professional artists. Our artists are mentors who teach with care and commitment. The demand for our work is growing. You can help us increase our capacity to serve more youth in the heart of the city. Your donation makes a BIG difference!
budget
We have secured funding from the Cleveland Foundation, Ohio Arts Council, Cuyahoga Arts and Culture and the Peggy and John Garson Family Foundation, but need this additional amount to accomplish the following:
$25,000 We will hire an artist indigenous leader as a professional artist and mentor to run programs at each of these two neighborhood studios. We already have potential artists waiting to apply for this position who have a history in the neighborhood and a passion to serve kids.
$10,000 Your donations will help us build relatively, low cost, but high quality, music production and recording studios to be placed in our partner locations where students can safely walk to.
$5,000 This covers young adult stipends for our summer job and studio internship programs (ages 16-23)
PROJECT FUNDING NEEDED =    $40,000
ioby Platform Fee     $35
ioby Donation Processing Fee (3%)    $1,238
TOTAL TO RAISE =    $41,273
.
updates
Sorry, but this project doesn't have any updates yet.
photos
This is where photos will go once we build flickr integration