project leader

Jonathan S

location

(Northside, Cincinnati)

latest update rss
the project
As we exit the first wave (or two) of COVID, we're excited that our campus has found a way to expand. These are truly exciting times, so we'd like to welcome you to join us!
.
Located along Hoffner Street — a stone's throw from Gulow Street and a skip and a hop from Happen's Garden — we're doing something big. Over 20,000 square feet BIG!! ... After over two years of design & redesign, in March of 2021 all six of our zoning variences were approved and we were given the green light to create our outdoor movie theater & performance space at PAR-Projects. And in July, we closed on the purchase of 15,000 square feet of EXPANSION space, Studeō PAR- ...a creative space created to welcome and support like-minded creative organizations!
Slowly and steadly, year after year, we've building up to this point. So even if you're unable to contribute to the project or join us for a tour, we do wonder if you'll take a few minutes to flip through our campaing brochure. Still, we're seeking suppport to help US keep this community-building project moving forward. So please do read on.
.
As you can see by the campaign tracker below, the support we're hoping to gain from our neighbors is just a portion of a much larger campaign. And as noted by the purple and green areas, we've already raised over $150,000 and have secured AN EXTREMELY GENEROUS, $150,000 challenge grant from The Haile Foundation, waiting to kick in when we reach the $300,000 mark!

The orange section above is where you and IOBY come in! We're on a mission to raise $100,000 of support from members and appreciators of the Northside community.
To help with the heavy lifting, we're also collecting pledges and raising matching funds to hel psupport this compaign. So if you're interested in sponsoring a smaller challange grant to inspire your neighbors, please just let us know. We'd love to give you a shoutout and/or put your name on wall.
Need a few more details?
Within the walls of each of our gallery spaces, one of our primary goals is to provide deep-seated support for ambitious and underrepresented artists. And if you've been to any of our exhibitions over the years, you've more than likely seen this first hand. We also take every chance we can to help our surrounding community to shine, creatively. The latter is what's driving this project.
Our campus addresses the needs of both artists and the community by aligning with a few areas of need identified by our neighbors, including:
A venue for outdoor movies and performances
Family friendly events & activations
Outdoor community gathering space
Flexible and affordable studio space
Space for likeminded nonprofits
 
the steps
Full steam ahead.
We've already started some of the smaller projects around HQ and have begun welcoming other creative studios to our expanded campus. So if interested, plan to join us for a tour and/or happy hour event (through February) to learn even more.
And because pictures are worth a thousand words, please also feel free to check out our full campaign brochure for more details on how your support will help PAR-Projects create a truly unique arts hub!
.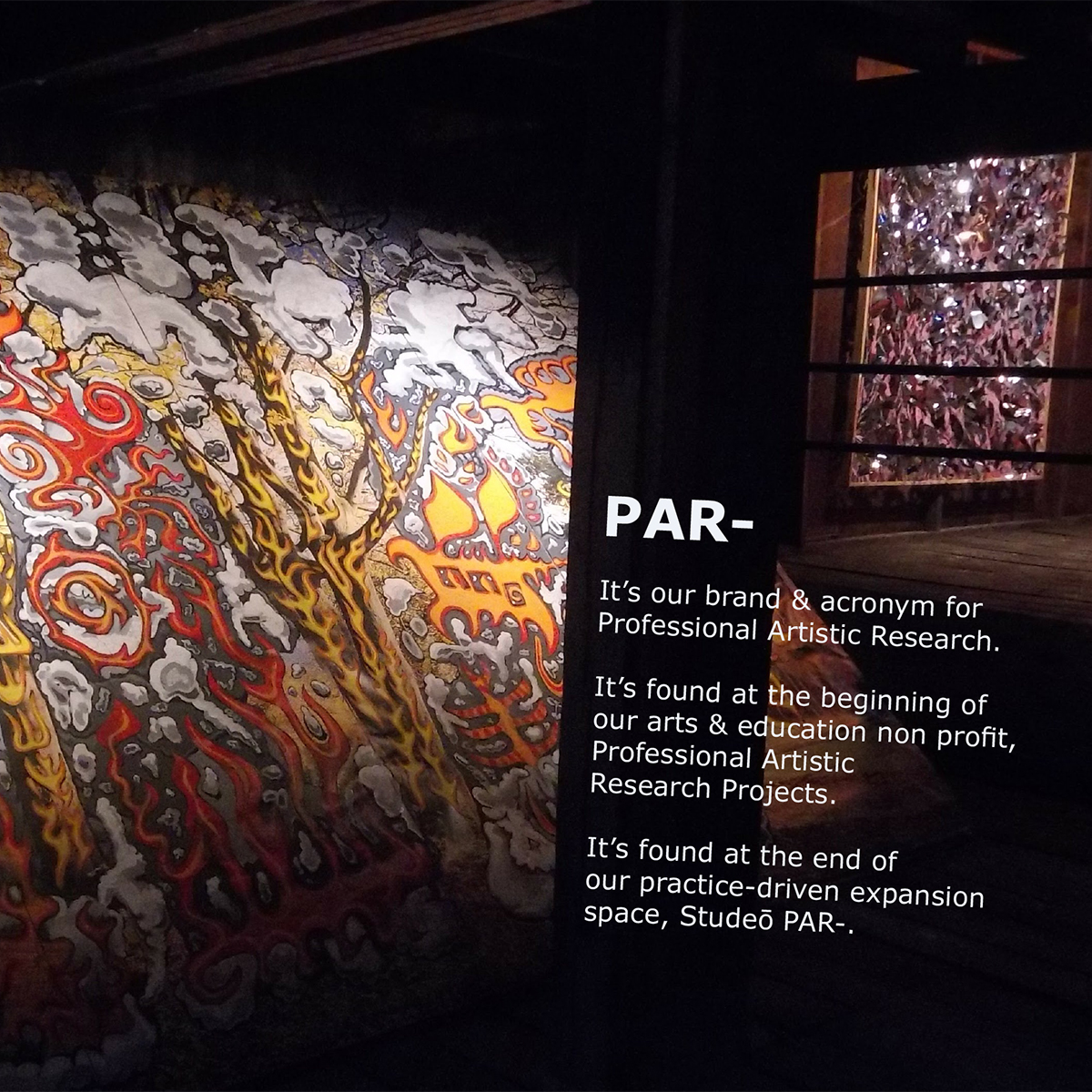 Link to our full campagin brochure.
.
.
why we're doing it
We believe in being a part of the community where we are located. Our director lives here, in Northside, as do members from our board. And as we contiune growing with the community, we will continue to identify place where we can offer our support, much like we do by organizing events like Northside Summer Market.
And now that we've successfully navigated our zoning challenges, it's time to start focussing our efforts on creating a centralized arts hub -- one that caters to our community, yet helps establish our community as a regional arts destination.
Our first order of business is to create Northside's FIRST outdoor movie theater! 
.
"Thanks again!" goes out to ArtsWave, Greater Cincinnati Foundation, The Haile Foundation, and the many many others who have helped us get this far. Without your financial and strategic support, we would be nowhere near where we are today!
.
.
.
budget
The overall budget for Phase 1 of our project is $600,000 to cover the following expenses:
Complete Purchase of 1646 Hoffner Street - $200,000
Studio and Facility Upgrades - $100,000
COVID Contingency Funds - $100,000
Roofing - $50,000
Restroom Addition - $50,000
Facade and Gallery Improvements - $50,000
Maintenance and Repair Reserve - $50,000
The Northside Community Campaign will support the expenses associated with "Studio and Facility Upgrades."



TOTAL PROJECT FUNDING NEEDED
$100,000
ioby Fiscal Sponsorship Fee (5%)
N/A
ioby Donation Processing Fee (3%)
(Donation processing fee does not apply to match funding.)
$3,093
TOTAL TO RAISE=
$103,093
Donation processing fees apply to donations only. 100% of match funding goes to projects. Please note, fees are estimated here and final numbers may change based on the final amount raised and amount of match funding applied to this campaign.
updates
Sorry, but this project doesn't have any updates yet.
photos
This is where photos will go once we build flickr integration